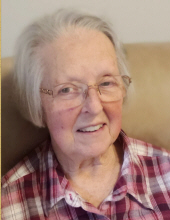 Obituary for Viginia Ann Smith
Virginia Ann Smith 78, of Prospect, TN died Tuesday, April 21, 2020 in Ardmore, Tennessee.

Born Friday, November 7, 1941 in Elkton, TN, she was daughter of Bill and Gracie Hastings Rodgers.

Ms. Smith was a member of Wheelerton Baptist Church, Elkton Homemakers Club and the Elkton Historical Society.

She was preceded in death by her parents; husband, Sherman Merrell Smith; brothers, Buddy Rodgers and Clyde Rodgers; sisters, Pamela Sue Tucker and Mary Storey.

She is survived by daughters, Sheila (Steve) Travis, Ardmore, TN, Anna Marie Russell, Ardmore, TN, and Renae S. Dawson, Ardmore, TN; brothers, Bobby Rodgers, Elkmont, AL, Jimmy Rodgers, Ardmore, AL, Timmy Rodgers, Elkton, TN, and Steve Rodgers, Elkton, TN; sisters, Billie Faye Bass, Elkton, TN, Brenda Secrest, Columbia, TN, and Shelby Storey, Buckhead, GA; grandchildren, Dee Dee McAfee, Danielle Hargrove, Meryl Leah Wall, Wesley
Brooks, Wade Brooks, and Whitney Brooks; great-granchildren, Blake Chapman, Caitlyn Chapman, Tripp Davis, Rylan Jarrell, Sophia Jarrell, Waylon Brooks, Loxley Brooks, Dylan McAfee, Leah McAfee and Kenadee McAfee; great-great grandchild, Izebella Appleton.
A Graveside Service will be held on Saturday, April 25, 2020 at Elkton Cemetery, Elkton, TN from 11:00 AM -12:30 PM with Pastor Keith Bennett officiating. Due to the COVID-19 pandemic and directives from the State of Tennessee, all friends must remain in your cars due to the ruling of no more than 10 people in a group and maintaining social distancing of 6 feet apart.

The Family will hold a Memorial Service Saturday, April 25, 2020 at Wheelerton Baptist Church, Dellrose, TN at 2:00 PM.

Memorial donations may be made to Wheelerton Baptist Church.